DLC
Activation Details
---
Instant email delivery
Digital orders are processed automatically 24/7 and arrive by email in 5 minutes or less.
##ACTIVATION_RESULT## be activated in ##ACTIVATION_COUNTRY##
This is a region free product which means there are no restrictions on where it can be activated.
Redeem on Origin
This product requires an Origin account to use.
Age Ratings
---
Crude Humor
Sexual Themes
Violence
Online Interactions Not Rated
Metacritic Reviews
---
Impulsegamer
With decent graphics, great sound effects and good old fashioned Sim gameplay with lots of new content, The Sims 3 just keeps getting better and better.
Multiplayer.it
The Sims 3: Generations is an expansion in keeping with the spirit of the series: through a number of additions spread over the whole experience, it enriches its scope providing a lot of new things to see and do.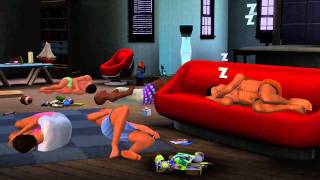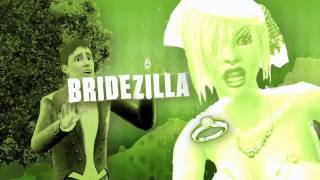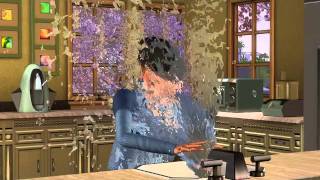 This product requires The Sims 3 on Origin to redeem/play.
About this game
---
It's time to grow up with The Sims 3: Generations PC download, an exciting expansion for your Sim universe. The parties that were the talk of the town now go into overdrive, with more elaborate choices that will thrill your social butterflies.
Childhood gets a special boost to its regular eating and pooping routine with brand new strollers for purchase, and a very special doll. With enough imagination spent on this unique toy, your child can create their very own imaginary friend. Play with the new costume trunk, or hide away in their tree house. Your Sim kids have more to do than ever before.
As your Sim kids get older, live out your wildest teen-angst ridden rebellion fantasies with the newest ability: pranks. Paired with a little skill in the Chemistry path, your pranks can become elaborate science-fueled machinations of mayhem that you can document in your own Sim Scrapbook. For good measure, grab your Sim video camera and capture your mischief to play over and over again in your own living room.
Every expansion opens up a new Sim world, so go out there and light some poo on that nosey neighbor's porch.
Key Features
Sims of every age can enjoy new activities. Kids can hang out with friends in tree houses. Teens can pull hilarious pranks. Adults can suffer midlife crises. And so much more.
Whether it's a raging all-teen party while the parents are out, a high school graduation or an official wedding ceremony, new celebrations make every age more fun.
From bachelor party hi-jinks to getting in trouble for bad grades to hearing rumors around town about Sims who cheat on their spouses, hilarity ensues when new drama unfolds.
Sims will enjoy all-new ways to be creative including tinkering with chemistry sets, making their own home movies that they can watch on their own TVs, playing make believe as an astronaut, dinosaur, princess, and more. All of the new activities, celebrations, and drama are easier than ever to remember and reminisce about with a new Memories system that keeps track of major life moments and also lets you share them on Facebook or your Sims My Page.
---

While Generations doesn't add a new town and only includes a modest amount of new clothes and items it shines in the new humor and interactions it provides.

---
---
For computers using built-in graphics chipsets the game requires at least: Intel Integrated Chipset, GMA 3-Series or above, 2.6 GHz Pentium D CPU, or 1.8 GHz Core 2 Duo, or equivalent and 0.5 GB additional RAM.
Processor:
2.4 GHz P4 processor or equivalent
Storage:
At least 6.1 GB of hard drive space with at least 1 GB of additional space for custom content and saved games
Graphics:
DirectX 9.0c compatible Video Card with 128 MB of Video RAM and support for Pixel Shader 2.0
Network:
Broadband Internet connection
Note:
Nvidia GeForce series: FX5900 or better; ATI Radeon™ 9500 series or better; Intel® Graphics Media Accelerator (GMA): GMA 3-Series, GMA 4-Series. Laptop versions of these chipsets may work, but may run comparatively slower. Please note that the GMA 950 class of integrated video cards, and GeForce 6100 and 7100 cards are not supported. (NVIDIA GeForce FX series is unsupported under Vista.)
This version of the game is not supported by Mac OSX Catalina. The game will be available to play only if you have not updated your operating system.
OS:
macOS Leopard (10.5.7) through macOS Mojave (10.14.x). This game will only run on macOS versions that support 32-bit applications.
Processor:
Intel Core Duo Processor
Storage:
At least 6.1 GB of hard drive space with at least 1 GB of additional space for custom content and saved games
Graphics:
ATI X1600 or Nvidia 7300 GT with 128 MB of Video RAM, or Intel Integrated GMA X3100.
Network:
Internet connection required for product activation.
Note:
This game will not run on PowerPC (G3/G4/G5) based Mac systems, or the GMA 950 class of integrated video cards.
---
Once you receive the activation key it can then be redeemed on Origin to add it to your game library and begin downloading. Please follow the instructions below if you need help with activating a product on Origin.
If you already have Origin installed and have an Origin account you can jump to Step 3.
Go to: http://www.origin.com/download and download the correct Origin client for your computer/operating system.
After download, install Origin and login with your Origin account (create an account if you don't already have one).
Make sure Origin is running and you're logged in with your Origin account.
From the 'Origin' drop-down menu (upper left corner) choose "Redeem Product Code..." and then enter your activation code and click 'Next'.
Follow the onscreen instructions to complete the process.
After successful code verification the game will be added to your Origin game library and begin downloading.
Redeeming Codes for Older Games
Some older EA games, like The Sims 3 and it's expansion packs cannot be redeemed directly through Origin, but you can still add them to your EA Account in other ways.
If you're having issues redeeming a Sims 3 code you can try using The Sims 3 website to redeem your games and get any additional bonus content.
REQUIRES THE SIMS 3 GAME ON PC (SOLD SEPARATELY) AND ALL GAME UPDATES TO PLAY. SEE MINIMUM SYSTEM REQUIREMENTS FOR THIS PACK. © Electronic Arts Inc. EA, the EA logo, Maxis, the Maxis logo, The Sims and The Sims plumbob design are trademarks of Electronic Arts Inc.