Activation Details
---
Instant email delivery
Digital orders are processed automatically 24/7 and arrive by email in 5 minutes or less.
##ACTIVATION_RESULT## be activated in ##ACTIVATION_COUNTRY##
This is a region free product which means there are no restrictions on where it can be activated.
Redeem on Steam
This product requires a Steam account to use.
2,931
Current Players
updated daily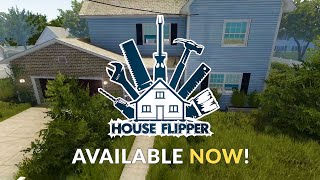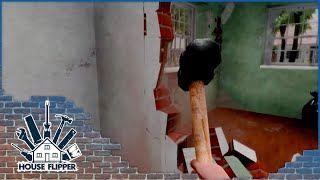 About this game
---
Grab a hammer and get ready for quite a teardown as it's time to give those crumbling properties a new life. Get rid of what's not needed and prepare solid foundations for a brave new... House!
Regardless if you prefer working on interior designs, decorating them or taking care of technical problems and assembling various installations, in House Flipper you will find something for yourself! Thanks to the order system, you will slowly delve into the world of makeovers, to later use this experience when working for the most demanding customers.
Key Features
Buy, Renovate, Sell

House Flipper is a unique chance to become a one-man renovation crew. Buy, repair and remodel devastated houses. Give them a second life and sell them at a profit!

Repair Mechanics

What you've got at your disposal is a set of tools and parts. Use them to hammer, drill, nail and screw things together, and do whatever is necessary to fit, fix or clean up stuff.

Interior Design

Experiment with interior designs and decorating styles you like. Decorate and furnish interiors with hundreds of unique items that you're free to choose from. Express yourself!

Play Your Way

Do you love interior design and want to fill up empty rooms using your favorite style? You can buy an empty apartment and furnish it. Do you prefer things only engineers would understand? You can focus on repair and installations. Are you an expert on the "small move, big change" approach? You can buy a decent house and make it perfect by adding some style and fixing stuff.

Budget Management

The ultimate goal of the house flipping business is profit. Are you a risk taker? Do you like to invest? Estimate profit and find the best risk/reward ratio for you.

Progress

The house flipping business is very challenging. Improve and hone your skills. Get better tools. Deploy new mechanisms and earn cash so you can to increase investment and speed up progress. Have fun!
---

If you're you're aspiring to become a professional house flipper you're going to have a blast with this game which is surprisingly addictive.

---
---
Requires a 64-bit processor and operating system
OS:
Windows 7 (64-bit) or newer
Processor:
Intel Core i3 3.20GHz / AMD Phenom II X4 955 3.2 GHz
Graphics:
GeForce GTX 560 / AMD R7-260X
Storage:
6 GB of Hard Drive space
Requires a 64-bit processor and operating system
Processor:
Intel Core i5-8400 / AMD Ryzen 5 1600
Graphics:
GeForce GTX 970 / AMD Radeon RX 580
Storage:
6 GB of Hard Drive space
Requires a 64-bit processor and operating system
Processor:
3.2GHz Intel Core i3
Graphics:
AMD Radeon R9 M390
Storage:
6 GB of Hard Drive space
Requires a 64-bit processor and operating system
Processor:
3.5GHz Intel Core i5
Storage:
6 GB of Hard Drive space
---
Once you receive the activation key it can then be redeemed on Steam to add it to your game library and begin downloading. Please follow the instructions below if you need help with activating a product on Steam.
If you already have Steam installed and have a Steam account you can jump to Step 3.
Go to: http://store.steampowered.com/about/ and download the correct STEAM client for your computer/operating system.
After download, install Steam and login with your Steam account (create an account if you don't already have one).
Make sure Steam is running and you're logged in with your Steam account.
Click the Games Menu.
Choose Activate a Product on Steam...
Follow the onscreen instructions to complete the process.
After successful code verification the game will be added to your Steam game library. To view it go to the "Library" tab and it should be listed in the left-side menu (might require scrolling).