Christmas Nights Into Dreams... Touki Genteiban
Game Information
---
Delivery:

This item will ship same day if order is placed before 1PM EST.

Includes:

Case protector
Game case
Manual
Game disc

Condition:

Used - All items in good condition

Platform:

Saturn - Japan

Publisher:

Sega

Developer:

Sonic Team


Release:

1996

Tags:

Action


Features:

Single-player


Region:

NTSC J
Japan
Age Ratings
---
Suitable for all ages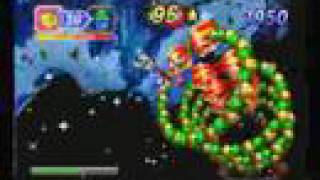 This product requires an NTSC-J (Japan) console to use.
About this game
---
It's a DREAM PARADOX.
Twas the night before Christmas and all through the house, not a creature was stirring, not even a mouse... Well, maybe a virtual winter world filled with unbelievable real-time effects, fantastic creature and beautiful Christmas themes. Seasons greetings from Sega. Prepare to fly!
---

The perfect game to play during the holidays, it's Nights Into Dreams with a Christmas touch.

---